Dogecoin, DOGE, is a cryptocurrency created in 2013. The developers were Billy Markus and Jackson Palmer. They created a joke coin that displayed a Shiba Inu. It was inspired by the "doge" meme that was popular at the time.
Palmer thought about leaving the project after a while when he thought that the joke had become old and that there was no future for the coin. However, Dogecoin had become a favourite among cryptocurrencies and still is today.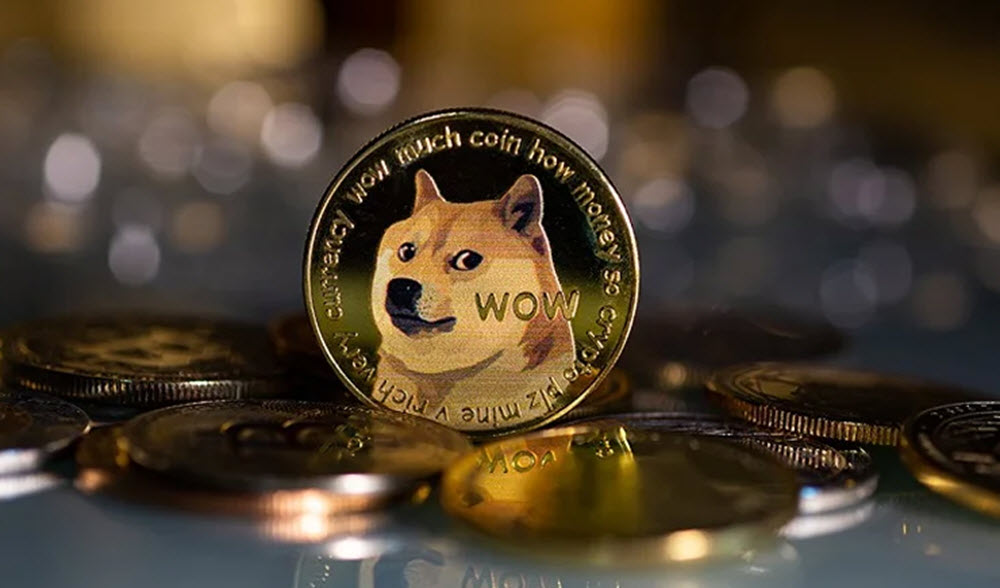 Why dogecoin was created
The creators' vision was to make a peer-to-peer (P2P) digital currency that could reach a larger number of people than Bitcoin. When Dogecoins was created, Bitcoin was not as well known to the public as it was to mostly developers, online criminals and tech nerds who used it. The cryptocurrency had gained a bit of a bad reputation due to allegations of money laundering and tax evasion.
Bitcoin's goal was to take the power from the banks, which did not make it so popular with governments and financial institutions. Palmer and Markus wanted to create a slightly more fun coin that would attract more ordinary people to the cryptocurrency world. It went fast for them when the coin hit the market. During their first month, they had over a million visitors.
Dogecoins are based on Litecoins mechanics. DOGE uses Proof-of-Work technology, which means it can be created, much like Bitcoins and Litecoins. However, dogecoins have no maximum ceiling for how many can be created. Mining can take place as much and for as long as you like. There are now more than 130 billion Dogecoins. That amount continues to increase at a rate of 10,000 per minute forever.
Dogecoin's creators decided to let the currency be an inflationary one to encourage Dogecoin "tipping".
Dogecoin does not have dApps, DeFi protocols and other advanced features. The advantage of Dogecoins is that it is cheap and fast. The fees are much lower than they are for Bitcoin and many other cryptocurrencies.
That was true until 2021 when Dogecoin's popularity increased. As the price of Dogecoins increased, so did the fees. Previously, the fees were only a fraction of a cent. One of the reasons the value went up was that the Tesla founder, Elon Musk, showed interest in Dogecoins. Dogecoin fees increased from less than $ 0.01 per transaction to $ 0.3125. After that, it has gone down again to a lower level.
Dogecoin has also received withdrawal fees on certain exchanges. Some platforms allow free DOGE withdrawals while some charge a small fee. There are platforms that charge several dollars for larger withdrawals.
There are many uses for their cryptocurrency. Dogecoins can be used for trading and investing, just like any other cryptocurrency. In January 2014, Dogecoin also found its way into charity. The community raised $ 30,000 in Dogecoins for the Jamaican bobsled team, to send them to the Winter Olympics. They also raised $ 32,000 to supply Kenya with clean water.
Dogecoin mining
Dogecoin mining is cheap and the currency can be sent to anyone. This makes it a good cryptocurrency for international transfers that can be made immediately. You can also pay with it. In the beginning, it was difficult as not many people accepted Dogecoins as currency. But over the years, more and more businesses have begun to accept it as a currency. Dogecoins are not an anonymous currency. Because the crypto exchanges require verification of their users when they register, most crypto transactions can be traced back to the owner of the account. So anyone can find out whose wallet it is and what it contains.
To buy Dogecoins anonymously, it must go through P2P platforms, where whoever wants Dogecoins can send money to someone else who then can send Dogecoins back. Another way is by mining and getting it directly from the source. As soon as the wallet is connected to an exchange where it has to be verified, the identity is out again.
A final option is to use a crypto mixer after purchase. Then others can see that Dogecoins have been bought but not which coins belong to whom or whose wallet it is in.