Polkadot was founded in 2015 by Dr. Gavin Wood, Robert Habermeier and Peter Czaban. Dr. Gavin Wood was previously head of Ethereum. Polkadot was developed by Parity Technologies.
Polkadot is a blockchain protocol designed to support multiple chains within a single network. The current problem with blockchains is that the hundreds of blockchains are isolated and do not have much opportunity to communicate with each other. Polkadot wants to overcome that problem.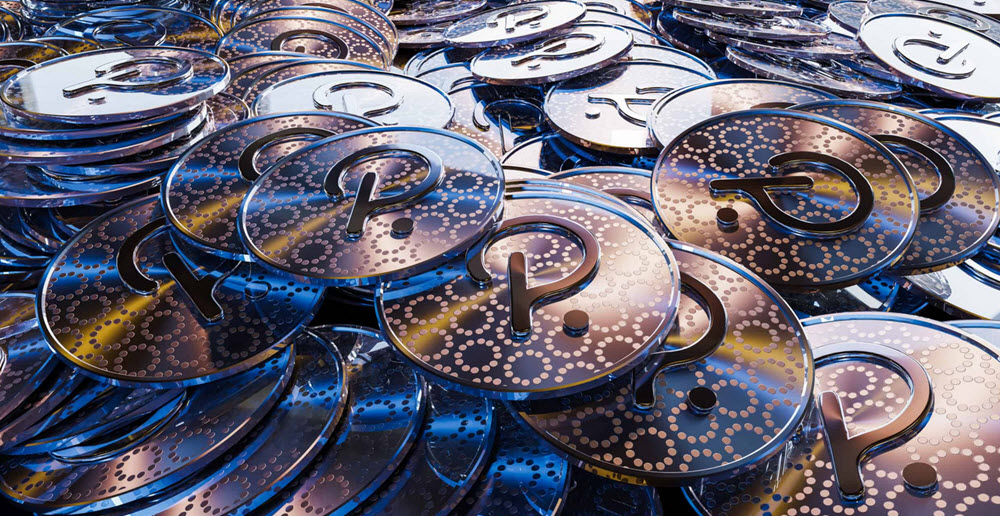 Dr. Gavin Wood
Dr. Gavin Wood began creating blockchain technology as co-founder and CTO of Ethereum. At Parity, Gavin currently leads innovation in Polkadot. The project is supported by a closely related organization called the Web3 Foundation from Switzerland, where Dr. Gavin is president. They advocate the project, research, fund it and create collaborations.
From the beginning, they worked with node software for Ethereum. That project was phased out and the focus was on Polkadot.
Development of Polkadot
In November 2017, the first code was published on Github.
In 2018, two proof-of-concepts were launched and in July of the same year, Polkadot's first family screen was distributed. In August 2020, the token transfers were activated. The relay chain has not yet been activated and the chain auctions are not active yet.
Polkadot's design is intended to support several chains so not just a single blockchain exists in isolation. The benefits are scalability, interoperability, specialization and forkless upgrades.
The cryptocurrency supports several blockchains through something called "sharding" or parachutes. This is what enables transactions to be processed efficiently and in parallel. Thanks to the project's interoperable design and interoperability between chains, the various Polkadot parachutes and applications can share information and functionality.
Each Polkadot parachute can be tailored to a specific application.
New features can be added without completely going through the network as the cryptocurrency can be upgraded without time-consuming and splitting hard forks.
Polkadot is a very promising project.
The future
To reach a wider audience, many app developers are looking for ways to enable Polkadot. Because there are many different blockchains, the platform can be useful to many.
It is the many parade chains that allow Polkadot to process all information.
Capacity
The Polkadot network can process more than 1,000 transactions per second. Compared to Bitcoin which can handle about 7 and Ethereum 30. As the network grows and more parachains are added, Polkadot should become even faster. Speeds that can reach one million transactions per second are not impossible.
Polkadot token (DOT)
The Polkadot token (DOT) has two main functions within the Polkadot network. The first is the governance token, which enables holders to have influence over the future of the protocol. The second is that it is used for staking, which is the way the Polkadot network verifies transactions and issues new DOTs.
The DOT token's high position in the market can also be useful for the project's reputation.
Polkadots, however, has problems with token handling. There are other more established platforms and this may limit the scope of the network's acceptance. Polkadot has not yet succeeded in developing a breakthrough product.
So Polkadot's main purpose is to enable a completely decentralized web where users are in control. Polkadot is built to be able to connect future technologies that have not yet been created.
Polkadot must be able to connect private and consortium chains, public and unlicensed networks to be able to succeed.
Goals
Polkadot wants to make it easier for independent blockchains that want to exchange information and transactions.
Polkadot wants to build better solutions that liberate society.