Cryptocurrencies are digital currencies. They can be exchanged or speculated against just like all traditional currencies, but they exist outside the control of financial institutions and governments. There are some government initiatives to create government-backed digital currencies.
There are a huge variety of cryptocurrencies. They all have unique features and applications. There are also a lot of worthless currencies that was created to scam people who did not know better than to invest in them.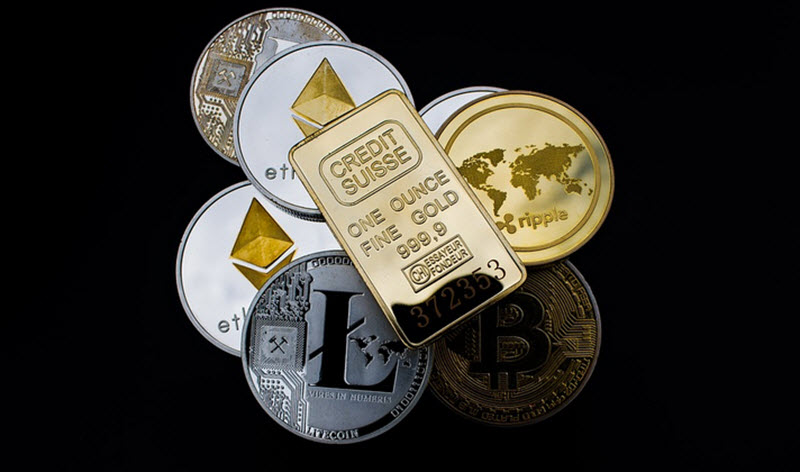 Traditional money
The vast majority of people use traditional currency on a daily basis. That is the national currency in the form of, for example, Japanese Yens, US dollars and Euros. That money is created and managed by a central bank in the issuing country. Then they are passed on to ordinary banks before they end up in our hands.
Traditional money is very vulnerable to inflation, politics and interest rate changes. This is what made someone want to create a currency that is not dependent on any banks at all. The first cryptocurrency to be created was Bitcoin, which was launched in 2009.  Bitcoin is unfortunately also very volatile and the value keeps fluctuating making it less usable than traditional currencies.
What is Crypto?
Cryptocurrency is simply explained as a digital currency that is not linked to any banks or authorities. Cryptocurrency is also called "decentralized currency". The control of the currency goes through a distributed database.  Not a single institution such as a bank.
The distributed database is usually a blockchain. It is a public database where information is spread over a number of computers or "nodes". Advanced technology such as cryptography means that transactions are secured and verified.
Cryptocurrency provides a fast and flexible means of payment that can be easily transferred across national borders. In the case of ordinary currency, large fees are often charged when they are to be transferred. The fees to transfer crypto is often lower. Cryptocurrency can be a good choice if you want to be able to transfer money anonymously, quickly and cheaply,
Cryptocurrency is largely anonymous. Payments are handled via a digital crypto wallet that gives the user an address that consists of numbers and letters. The real name is not displayed in the transactions.
Investing in Crypto
The cryptocurrency is also used by those who want to invest or speculate in the currency. The value of the cryptocurrency can vary greatly in value due to unstable exchange rates. Its ups and downs make it possible to make money by buying when the value is low and selling when the value has gone up.
Investing in cryptocurrency can also involve a great deal of risk. The exchange rate for the cryptocurrency fluctuates a lot, as cryptocurrency has relatively high volatility.
Therefore, the risk of losing a lot of money is high on this type of investment. It is especially risky to use cryptocurrency for margin trades. Margin trades means that you "borrow" money from the broker to buy cryptocurrency. It is then possible to invest 10 000 euros in cryptocurrency even if your equity only corresponds to 500 euros. The more you leverage you use the bigger the risk and potential profit.
Shorting crypto can also be extremely high risk.  If you short crypto you borrow the coins from the broker and will need to pay them back at a later date. This can be very expensive if the currency increase in value. Another option if you want to speculate in crypto is to trade crypto-based binary options.  These options are high-risk high-reward but have a limited downside which makes it easier to never risk more than you can afford to lose.
Many cryptocurrency exchanges offer a crypto copy trading feature. It is a feature that makes it easier for beginners to start trading crypto through the ability to copy other users' purchases and investments. It increases the chances of making smart choices that work in the long run. (provided you chose a good trader to copy).
Never invest more money than you can afford to lose. It is better to start small and learn to understand how cryptocurrency trading works. It is an educational and fun process when done responsibly
New currencies
There are various mechanics for creating new cryptocurrencies. A certain number of digital currency units are usually created in advance, and new currency units must be recovered at a predetermined rate. The process of extracting new cryptocurrency is often called mining and is something you can do from your own computer. You need a graphics card and other equipment, among other things.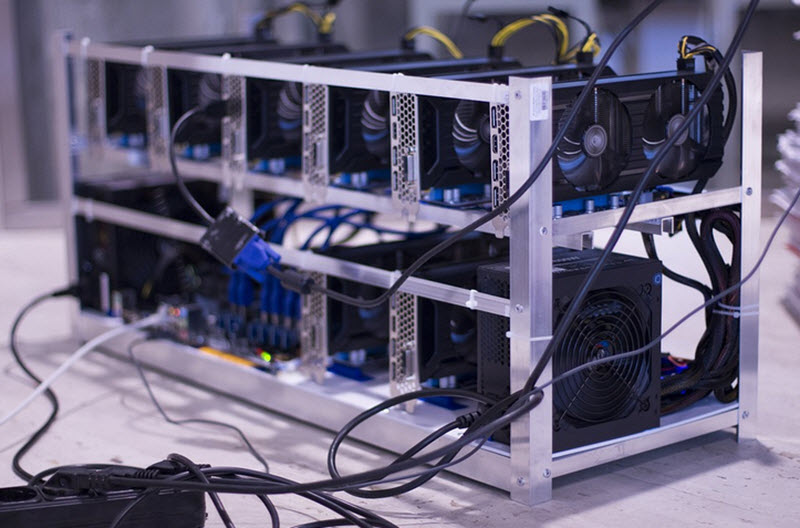 Mining is difficult and complicated and it requires a lot of computing power. By extracting crypto, you are rewarded with cryptocurrency. The cost of electricity can be higher than the value of the coins mined.
Where to buy crypto
As a beginner in the cryptocurrency world, it can be difficult to know where to get cryptocurrency. What is needed is a user account with a so-called crypto exchange. Choose a platform that is regulated by financial authorities.
Then the desired amount is deposited into your exchange account with one of the various deposit options available. With most crypto exchanges, it is possible to deposit money with a Visa card or regular bank transfer.
Once the deposit is complete, it's time to start exploring the market and finding the cryptocurrency you want to buy. There are different types of cryptocurrencies such as Ethereum (ETH), Bitcoin (BTC) and Ripple (XRP). Make a choice and confirm the purchase. The crypto is stored in a digital wallet.
Cryptocurrency is quite advanced with all the technology but it is quite easy to buy. The complicated mechanisms behind the currency are not necessary to understand in order to trade with the cryptocurrency and be able to enjoy it.
Cryptocurrency can cost a lot or very little, depending on the exchange rate. It is possible to buy parts of a currency unit. For example, you can buy 0.0001 BTC.
There are many cryptocurrencies to buy. Bitcoin is the most popular, but there are many others to choose from.